Bait Species Available
Pinfish
Our Pinfish are hatched and raised from wild collected broodstock populations at our hatchery facilty creating a year-round supply of bait.
Available for wholesale at a market size of 4″.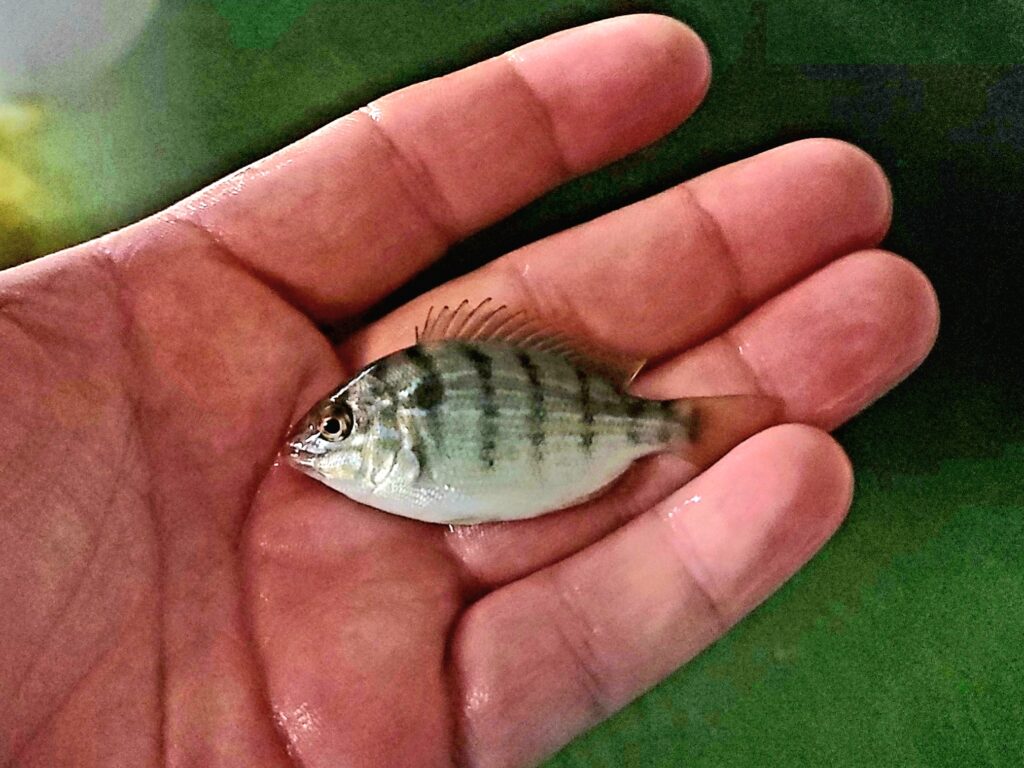 Golden Shiner
Cultured in ponds at Alpha Aqua Farms, the Golden Shiner is the premier bait fish for Largemouth Bass.
Available as Small, Medium, Large, and Extra Large.